I am ashamed to say I haven't been to Toronto's zoo for many a year. It really is a fantastic zoo you can easily spend the whole day and not see everything, you can almost wear out a pair of shoes it covers so many acres. Its located 30 minutes by freeway from Younge and Bloor. I guess it needed to locate so far from downtown Toronto to be able to afford the land.
Anyway I jumped at a chance to join the TPMG photographic club on a Toronto Zoo photography event.
The challenge this week:
We were all taught to 'fill the frame' when it came to composition, how about we break that rule in a creative manner in this week's challenge entitled 'The Negative Space Challenge'.
Your mission this weekend is to use negative space within your composition to give emphasis on your chosen subject. Using the rule of thirds and having a keen eye to spot such images will be the real challenge as we'll be operating opposite of how our mind works. ...
A photoblog site that was recently pointed out to me that uses much of this technique is called "
Round Here
". It's a great collection of images and I'm sure that looking through the archives will spur your creativity and hopefully will inspire you to go out and try this challenge.
Ryan Tacay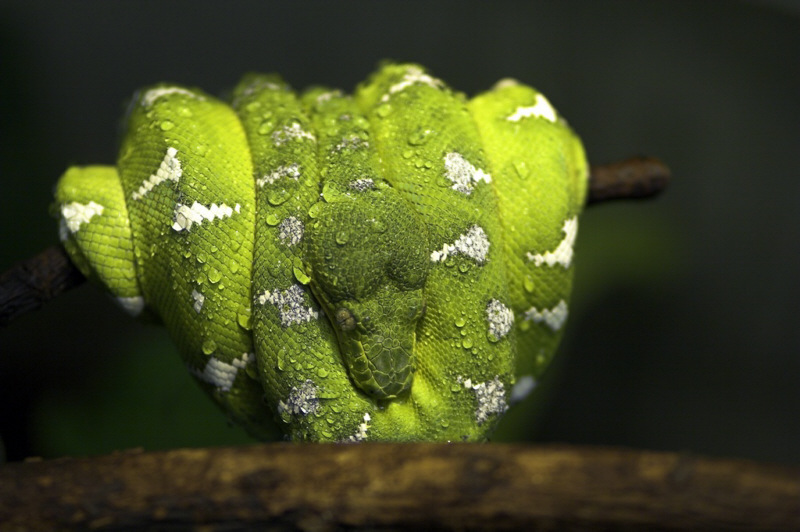 My response:
Besides the bright colors I was trying to capture the precision which each snake wraps itself around the branch, a loop of its body centered as to make a cushioned headrest. The negative space surrounding the snake helps to define the precision of this shape.
The rest of the shots are here: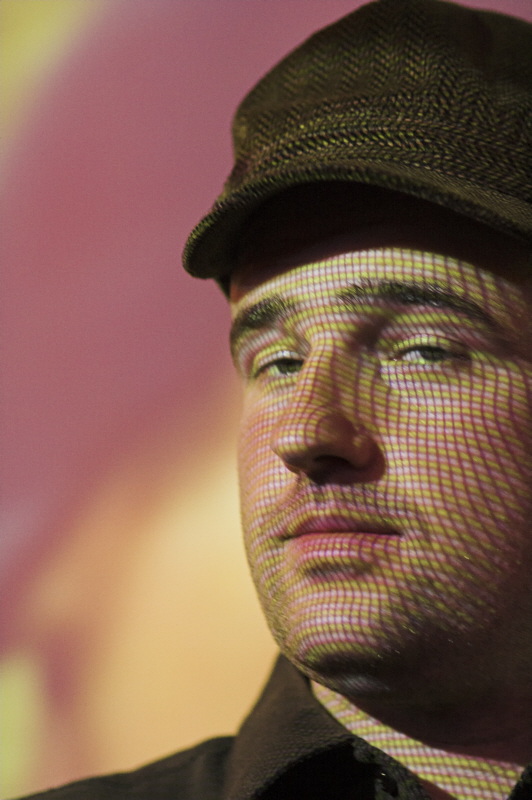 Not quite the zoo but at the after event dinner I had a chance to try out an idea I have had for sometime now. This shot was captured by having Adam (TPMG organizer) stand close to the screen of a projection TV.