One of my major goals in photography is to compose better travel pictures less like tourist snapshots. Looking back on the thousand or more travel pictures I have stored away in boxes I notice many of the scenic shots are quite impressive to my untrained eye but where are all the people? It might be because I am shy and don't want to impose but I very rarely take photos of people.
That has all changed once I joined the
Toronto Photography Meetup Group (TPMG)
. At the TPMG events all the other members are a built in source of people who do not usually mind getting their pictures taken. I can already see improvements in my style and composition. Also I am no longer shy about imposing my camera on people in the street. Most of the time if I ask they are delighted, some are shy, some not.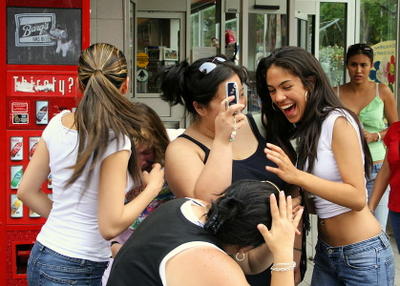 This is one my earlier shots with my Rebel xt using the kit 18 - 55mm lens. I was lucky to catch the moment of realization that the video phone was not the only camera.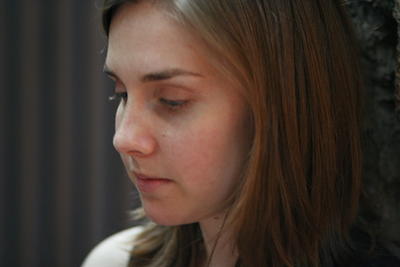 This newer picture was taken at dinner at the
Taste of Danforth
event. It was shot after dusk without a flash in "natural" patio light with a wide open 100mm f2.0 prime lens ISO 800. I leaned the camera on the table to steady the shot. I am happy with the background composition; the transition from the fence on one side to the hair and to tree bark on the other side.