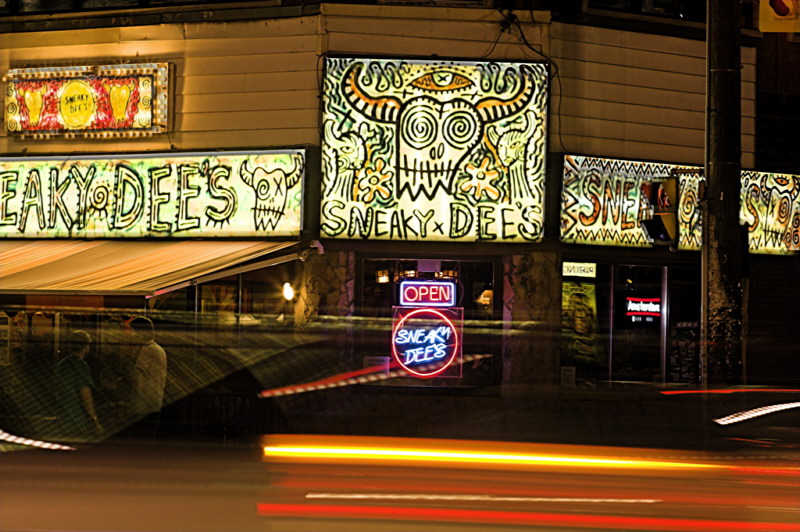 Sneaky Dees a Toronto Landmark
This weeks challenge was to take low or high angle shots but because my knees are shot most of my challenge shots were taken standing looking up high or sitting on the pavement. The location was Little Italy which is a strip of Italian restaurants on College St. West, the neighborhood now days is pretty ethnically still with a fair proportion of Italians. Best calamari at any TPMG event so far.
The picture above was taken after dinner and had to have the signs selectively darkened to show the color better.
Rest of the Little Italy pictures